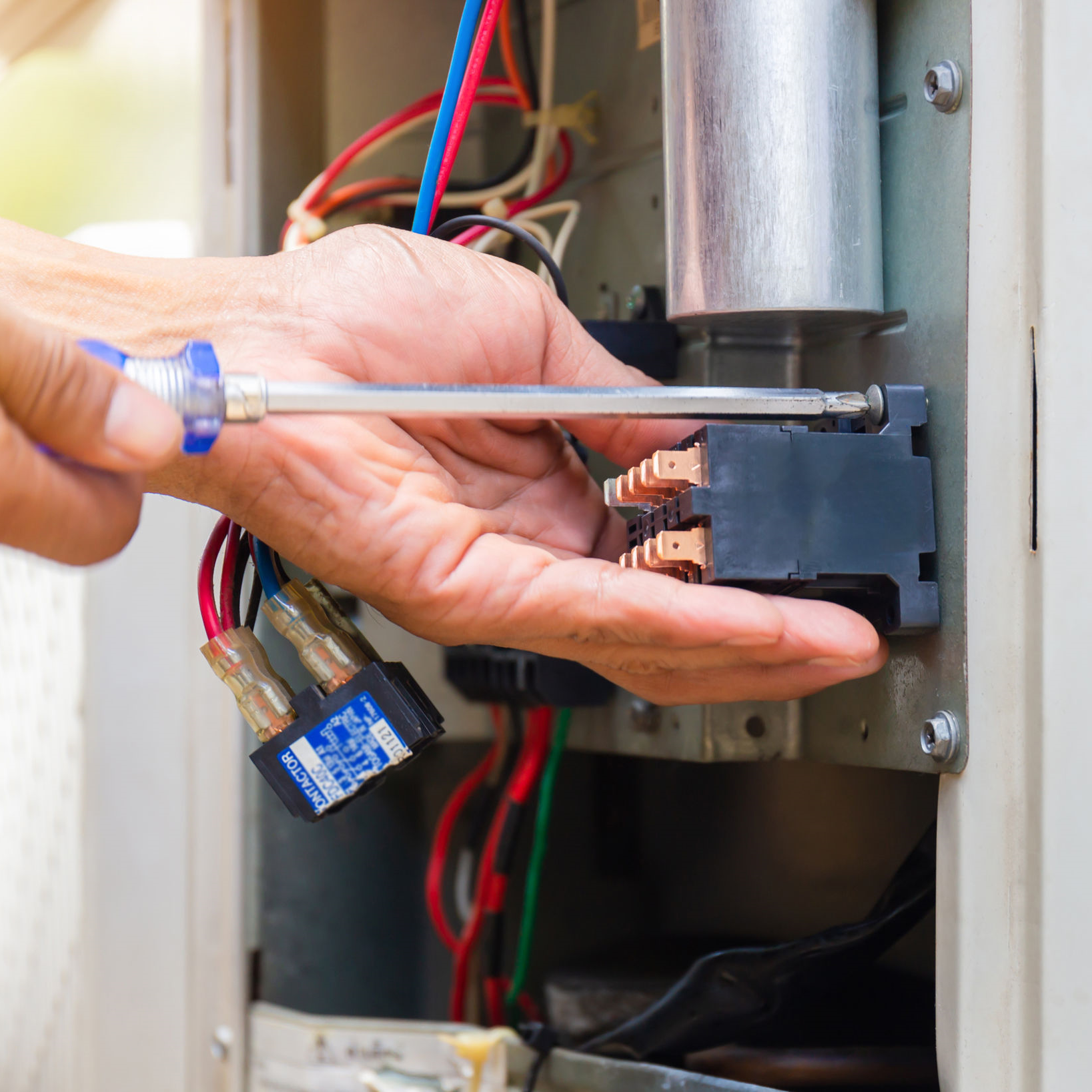 Maintain The Comfort of Your Home
Some homes in Flagstaff, AZ depend on electrical heating appliances for heat. Although traditional, electrical furnace heaters are still popular among property owners. And do not mistake them as faulty, they are very reliable ad provide enough heat for the homes. Executive Heating & Air Conditioning is the best heating company in Flagstaff, AZ, with over 30 years of experience working on everything electric furnace. When you hire us for electric furnace repairs, we will make sure to make the quality changes leaving your home warm and comfortable. Our services are swift and reliable. We arrive on time, get to work and only leave when the heater is working. Give us a call today at (928) 440-5388 to get more information on our electric furnace repair in Flagstaff, AZ, or to book an appointment with our first-class technicians.
Electric Furnace Repair and Replacement
Electric furnace heaters are still responsible for warming many homes across the country. However, it does not matter if you are using an electric furnace or gas furnace heater, your heater is likely to reach a sell-by date. When you start having repeated problems with your unit, or it is not providing you with enough warmth, then it is about time you thought about an electric furnace replacement in Flagstaff, AZ. In the face of a problem, before you settle on replacing your heating unit, call technicians from Executive Heating & Air Conditioning for inspection. We will take a thorough look at your appliance and advice you on what course of action we think you should take. Whatever the project calls for, whether it is repairs or a replacement, our prices should be affordable for all. Call us today at (928) 440-5388 for more information.
The Process of Electric Furnace Repair
When you call us with a project, we will come to your property, first inspect your system to find out the root of the problem, before setting up a plan to get your system up and running again. We will then proceed to electric furnace repair. We always work within your budget range and agreed time frame. It does not matter if it is an emergency or scheduled project, we always arrive on time and do a good job. When you hire us, you need not worry, your property will be in good hands, and within no time, you will be enjoying the comfort of your heater.
Why Go For Electric Furnace
There are many reasons why most homeowners in the country choose electric furnaces for heating. Many benefits come from having an electric furnace heater. The following reasons are why you should call us for electric furnace replacement.
Affordable: When you have to replace your heating system, picking an electric furnace as the choice is a pocket-friendly option.
Runs quietly: Electric furnace system does not make noise when operating.
Durable: If you have a reliable maintenance plan, your electric furnace heater should last you for over 20 years.
Easy installation: If you need a heater urgently electric furnace will work the magic, it does not take a lot of time to install.
Easy maintenance: Most homes, if not all, have direct electricity. Hence with electric furnace heaters, you will not have to worry about fuel deliveries to keep your home warm.
For more information on our electric furnace repair an replacement services in Flagstaff, AZ give us a call today at (928) 440-5388.