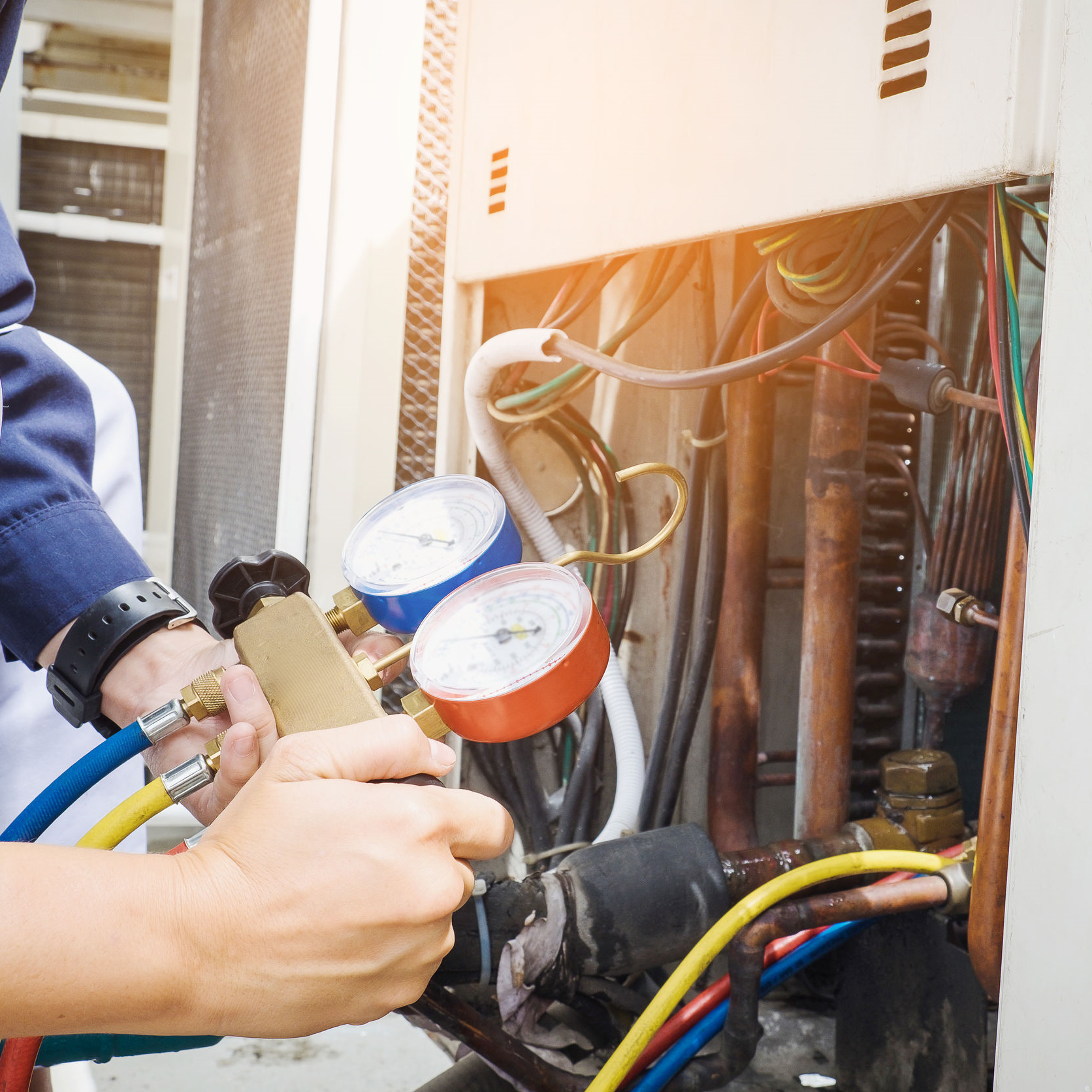 Local Family Owned HVAC in Flagstaff
About Us
Owners Josh and Jamie Serna are long time Flagstaff residents, having been here for over 30 years. Josh's family has been in the HVACR business since 1988. During his high school years and upon graduation, Josh helped with the family business and learned all about the family trade. He has 20 years experience and continues to further his education and evolve with the industry. To schedule our services or for more information on the best HVAC company in Flagstaff, AZ call us today at (928) 440-5388.
WHY CHOOSE US?
Our number one priority is our customer service. We take pride in our work and will always strive to deliver excellence. With honesty and integrity, we will provide superior service, work, and equipment to meet all of your heating and cooling needs. Our team has years of experience serving this community. We are based here in Flagstaff, so we know what's going on. Unlike others who may come in when trouble strikes, Executive Heating & Air Conditioning is here with you.
One thing that we pride ourselves on is our dedication to our customers. If you aren't satisfied, we aren't satisfied. It doesn't matter what the job is, whether we are replacing a whole unit or repairing a thermostat, you can be sure you are getting the best service. Integrity is essential to our business. We never cut corners, offer bad deals, or do the bare minimum in any situation. Our technicians go above and beyond to ensure your comfort and safety.
Schedule an Appointment Today
With Executive Heating & Air Conditioning we stand behind our service and ensure our clients receive the best quality service. Give us a call or read our reviews to learn what other property owners in the area think. For even more information or to schedule with our HVAC company in Flagstaff, AZ get in touch with us today at (928) 440-5388.