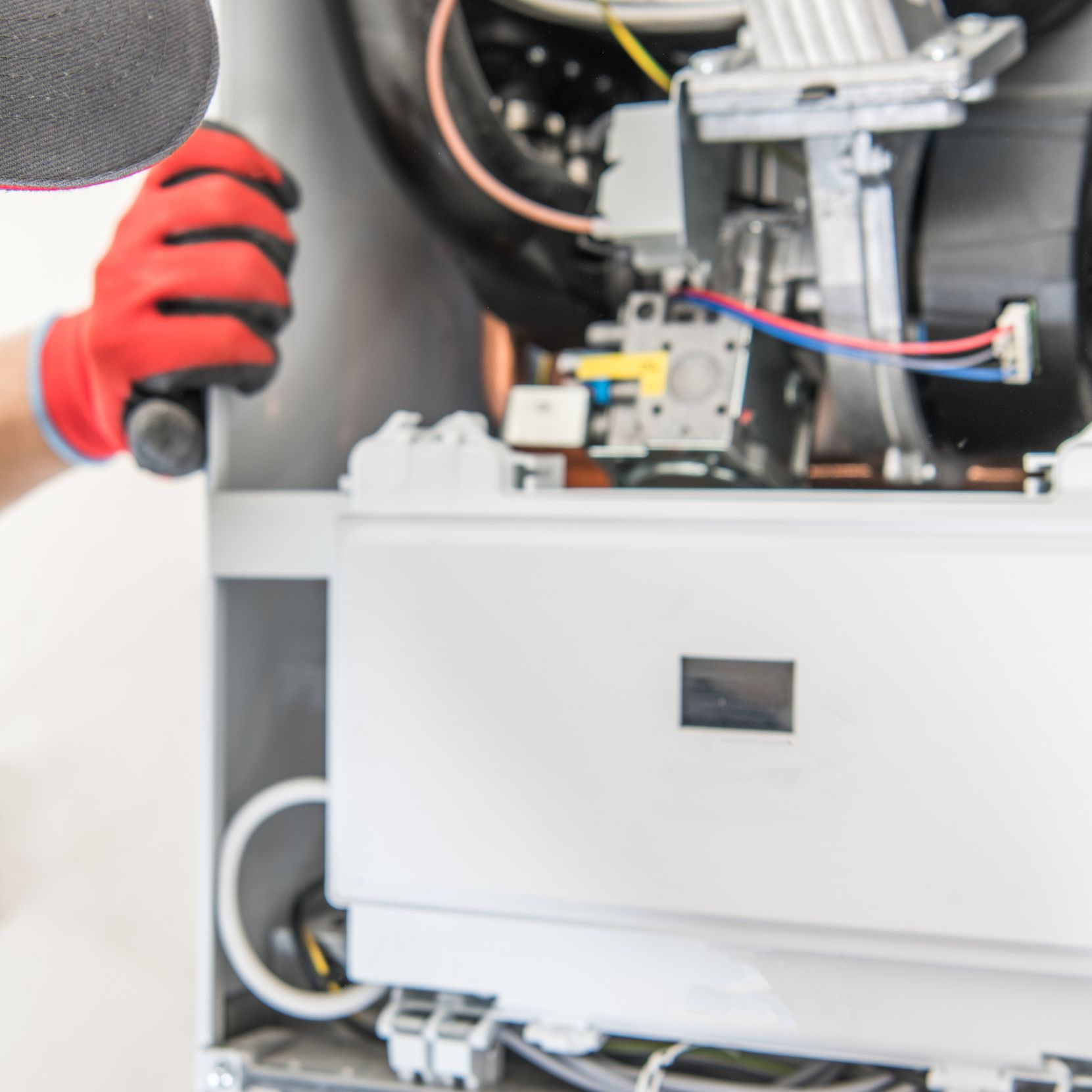 Quality Central Heating Repair Services
Most properties, whether residential or business, depend on the central heating unit for heating services. It can either be an air system or a heat pump, no matter which, a central heating unit plays an essential role in most properties. Which is why you always need to make sure your system is in top shape to serve you effectively at all times. When you require repair or maintenance services, it prudent to go with a reputable contractor with years of service. That is what you can expect from the team at Executive Heating & Air Conditioning. A heating company with over 20 years of service under its belt, we aim to use our experience to serve you. Over that time, we have had countless successful projects relating to central heating repair. Our technicians are professionals with years of service under their belt. For more information on our central heating repair services in Flagstaff, AZ feel free to call us at (928) 440-5388.
Advantages of a Central Heating System
When you have a fully operational central heating system, you can guarantee that warm air will spread evenly around your property. Though with the words 'fully operational,' you cannot say the same if your system has any malfunctions. Whether it's a part breakdown or lack of maintenance, when your central heating system has problems, you can expect anything from fluctuation in temperature to a complete stoppage. When this happens, you can always call Executive Heating & Air Conditioning for top-notch central heating repair services in Flagstaff, AZ.
Central heating units rely on all the other components to operate efficiently. When every part is operational and the heating cycle is working efficiently, warm air evenly flows through the vents and ducts to keep your property warm. Most heating systems run through natural gas and electricity, while a few use steam. When a part breaks down, for instance, the thermostat, the heating cycle is always affected, and that would be when you need reliable technicians from Executive Heating & Air Conditioning.
How Do I Fix My Central Heating System?
Is your central heating system out of operation? If so, it could be due to a number of reasons. For instance, there could be a low level of refrigerant, a problem with the thermostat, or a problem with the compressor. A certified HVAC repairman will be able to get to the bottom of the problem very quickly, due to their experience and expertise.
How Do You Reset Central Heating?
Resetting central heating is actually a pretty straightforward process with steps. The first thing that you should do is turn your thermostat off by switching it into the "off" position. The next thing that you can do is find the breaker that powers your HVAC system. Switch it off. After thirty seconds, you can turn the breaker back on.
What Causes Central Heating to Stop Working?
Is your central heating experiencing significant issues? Has it stopped working? If so, one of the problems could be trapped air in your radiator system. When it happens, it creates cold spots in your systems, which would be the reason why certain radiators are not working in your system. It could also be due to dirty and clogged filters. Soot buildup on the heat exchanger will cause your furnace to run less efficiently.
Give Us a Call Today
We regard ourselves as the best heating company in Flagstaff, AZ. And we have evidence to prove our claim. For one, we are a customer-oriented company. We value our client's input and will make sure to follow your preferences to the latter. We do not take shortcuts and complete every aspect of the project using the best materials and techniques. Our technicians are heaven-sent and are professionals who enjoy and love their craft. They are always at par with the latest technological improvements and aim to do the best on every central heating repair project. As if that is not impressive enough, we also help you make decisions; we make sure to help you pick the best, whether it is an appliance or a part of the machine. We do everything within your budget range, and when we charge for our service, we make sure to be fair at all times. For more information on our central heating repair services in Flagstaff, AZ contact us at (928) 440-5388.