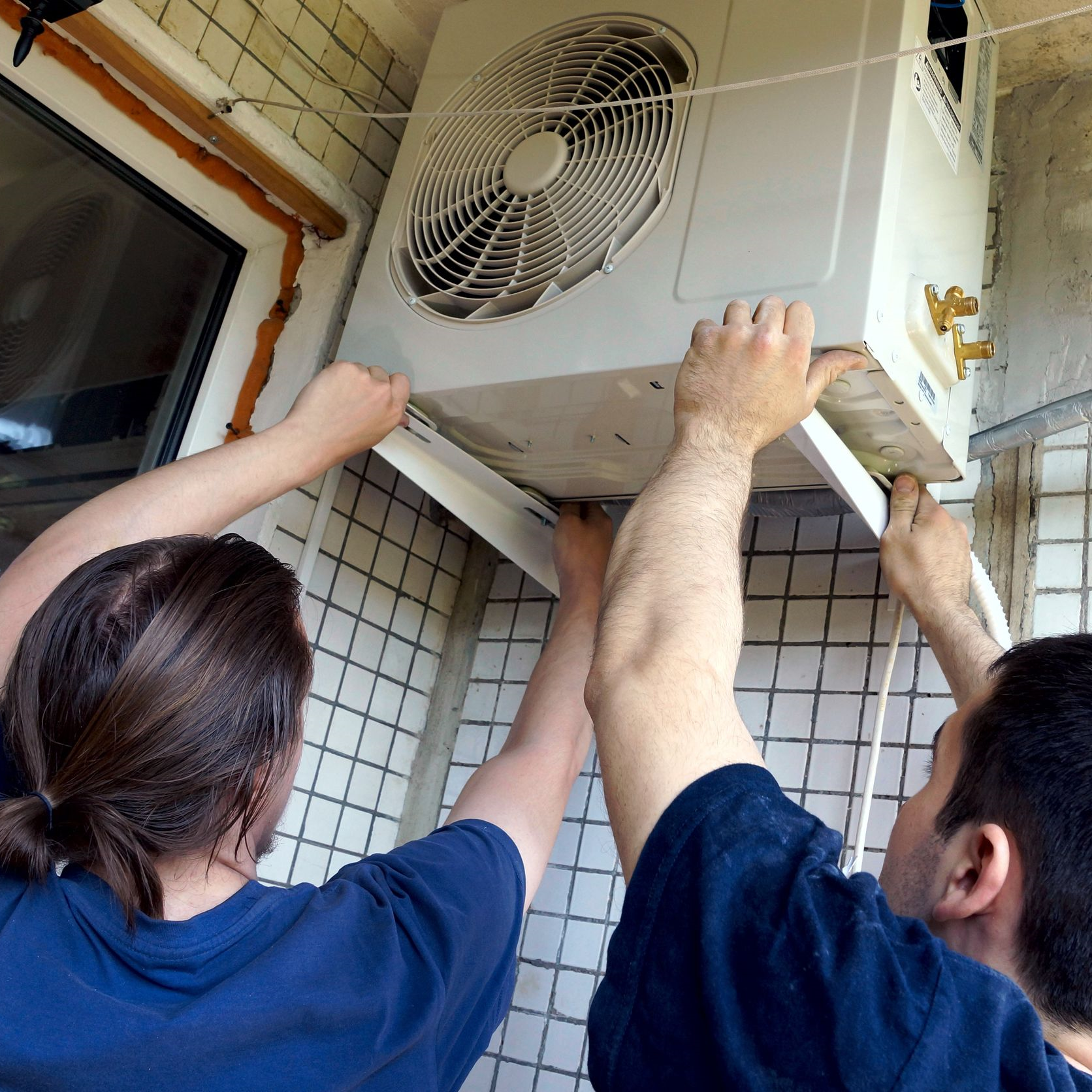 Professional Air Conditioner Replacement
When you are in the middle of the summer, and the temperature is high, you rely on your air conditioner to keep you comfortable and cool. However, if you are lately noticing that your air conditioner is not keeping you cool like it once did, then it might be time you thought about air conditioner replacement. It could be faulty because it's aging or because some of the components are damaged. As your air conditioner ages, it will likely use extra energy to regulate the temperature than it did when you initially bought the unit. You might even notice varying temperatures in the various rooms in your home. With the extra energy your AC will be using, it will reflect on an increment on your energy bill. You also will likely have to spend a substantial amount of repairs and upgrades. If you are tired of having to repair your AC over and over and the increase in the energy bill, it is about time you consider air conditioner installation. A new unit will help you save while still guaranteeing you improved efficiency. To get reliable air conditioner replacement and installation in Flagstaff, AZ look no further than Executive Heating & Air Conditioning. We are the leading air conditioner contractor in the area, and we have a track record of successful projects as proof. For more information on our air conditioner installation services in Flagstaff, AZ give us a call today at (928) 440-5388.
When is it Time For a New Air Conditioner
When it comes to most air conditioners, even with a reliable maintenance plan, they are likely to serve you for a period of between 12 to 15 years. With your unit aging, it utilizes extra energy to regulate the temperature, this way increasing your energy bills. With time, it will strain the various parts of the unit leading to untimely breakdowns. Such an issue will leave you spending a lot of money on repairs and replacements.
When you believe it is time to replace your air conditioner, you will need the services of a reputable contractor with years of experience and professional technicians. Executive Heating & Air Conditioning is one such contractor that provides air conditioner installation for the people of Flagstaff, AZ. We will help you pick the best model, depending on your preferences and budget range, before proceeding to installation. Apart from aging reasons, other indications should have you planning or an air conditioner replacement. The following signs should also hint at a change.
Reduced Comfort: It does not matter the age of your air conditioner, if it is no longer beneficial for you in any way, it is about time you call us for a professional inspection. We will help you determine whether you need repairs or it is time for a new air conditioner installation.
Never Ending Repairs: If you are always spending more on air conditioner repair, you could be better off with a new unit. Lack of maintenance can strain the components of your AC, leaving it in need of regular repairs. To help you decide, if your repair costs you half the price of a new unit, then it prudent to buy a new AC. With that said, whenever you need air conditioner repairs in Flagstaff, AZ call (928) 440-5388.
Superior Services
We don't aim to overcharge you when it comes to air conditioner replacement. Our technicians take their job seriously and always operate with the uttermost integrity. It doesn't matter the project, whether an emergency air conditioner repair or maintenance, we will make sure to give our best always. We work within your budget range and advice you on what action we think is the best to take depending on the challenge you are facing.
What is the Best Air Conditioner to Buy?
Are you wondering what the best air conditioner is on the market? If so, it is a valuable use of your time to discern the best model available. After all, there are a number of great air conditioner brands. American Standard air conditioners are perfectly viable, as are Carrier Air Conditioners. Due to the fact that one manufacturer makes many brands, you will want to consult with a certified HVAC repairman in your area for the best possible options.
Is an Air Conditioner Better Than A Fan?
Are you wondering whether an air conditioner is better than a fan? If so, why not review a few of the facts? To begin with, fans are cheaper to operate than air conditioners are. Secondly, you can actually use a fan in conjunction with an air conditioner to keep yourself just a little cooler. Finally, air conditioners are far more effective than fans when it comes to keeping you cool in the midst of summer.
How Do I Choose an Air Conditioner for My Room?
If you need to choose an air conditioner for your room, you will want to think about the specifics of the space you want to cool. An air conditioner requires 20 Btu for each square foot of living space. If you have a room with very high ceilings, you may want to call for more cooling power.
Get in Touch With Us Today
When you believe it is time for an air conditioner replacement, call us. We will come ready, inspect your unit, and advise whether you are right to want a new unit or not. We will then use our experience to help you pick a new unit using, one that will serve you prudently. Give us a call today at (928) 440-5388, to get reliable air conditioner installation in Flagstaff, AZ.