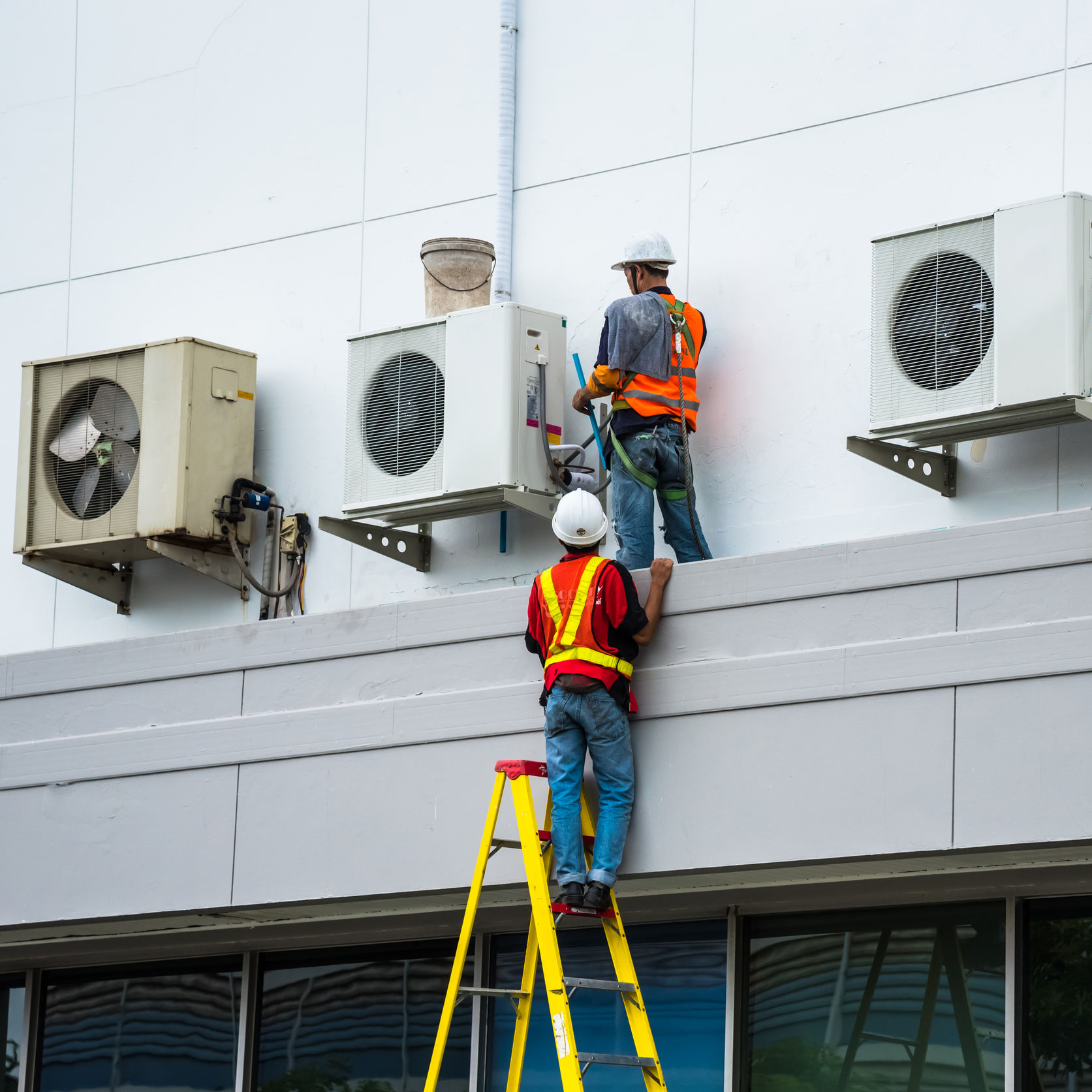 Quality Services All Round
When you choose to work with Executive Heating & Air Conditioning, expect us to take care of all your homes cooling and heating needs. Whether it is air conditioner installation, repair, or replacement, our technicians have years of experience together with the necessary tools to make sure every project is a success. We have over 20 years of experience serving the people in the area. Over that time, we have worked on many properties, giving us the experience and professionalism to be the number one air conditioning service company in the Flagstaff, AZ area. If you want to be a part of our success story, call us today at (928) 440-5388.
Reliable Air Conditioning Repair Company
A summer or winter season can be hectic, especially if you lack a functioning AC system. A faulty air conditioner will leave your home too hot or cold, messing up with your comfort and that of your family members. Whether your AC unit does not start, produces rumbling noises, or causes power surges, Executive Heating & Air Conditioning will provide you with a solution when you call. It does not matter if it calls for emergency air conditioner repairs or a whole maintenance project, we will do a good job. When you call, we will immediately come to your premises, find the root of the problem, before solving it. For more on our AC repair services in Flagstaff, AZ call us today at (928) 440-5388.
Top Notch Air Conditioning Installation Services
While most homeowners choose to repair their AC systems in the face of a problem, it is not always the best way to go. For one, repairs are at times not cost-effective, while they can also indicate the beginning of problems with your air conditioner. It is for such reasons it is at times prudent to go for a new AC installation. A new system will guarantee you functionality for years to come while also saving you the money you would have spent on repairs.
We will also help you in case you want to upgrade to a new AC unit. We will work with you to make sure we have a seamless replacement of systems. For instance, if you intend to change to a ductless mini-split air conditioner. We are the air conditioning service company you want handling your next installation project in Flagstaff, AZ. Call us today at (928) 440-5388.
Air Conditioner Maintenance Services
Whether you have a new air conditioner or have been using it for years, maintenance will improve its functionality. It will also prolong the lifespan of your system. It is reliable to maintain your AC twice every year to make sure you can catch problems before they become extensive. Executive Heating & Air Conditioning is the best air conditioning service company in Flagstaff, AZ. When you call us for maintenance, we will have an extensive inspection and troubleshooting; and will only leave your premises when we are sure everything is functioning precisely.
How Often Should an AC System be Serviced?
Are you wondering how often your air conditioning system should be serviced? According to leading experts in the HVAC industry, your air conditioner unit should receive service approximately once a year. It is up to you when you want to schedule your HVAC service, however, the autumn and spring months provide the best opportunity for your unit to receive maintenance before extreme weather makes it more difficult.
Can You Service Your Own Air Conditioner?
Is your air conditioner making strange noises? Is it leaking? While it may be tempting to try to attempt your own air conditioner repair, this is highly inadvisable. This is because a certified HVAC technician will have the tools, knowledge, and experience to solve your air conditioner issue quickly and efficiently. There is no time to waste when you are hot and struggling to fix an air conditioner. Because this is the case, it's a good idea to do a little research and call the right air conditioner company.
How Can I Make My Air Conditioner Cool Better?
Are you looking to increase your air conditioner's efficiency? If so, you will want to review the following list to discover effective ways to make your air conditioner cool to the best of its ability. The first thing that you can do is clean around the outdoor condenser unit. You can also vacuum the indoor vents and keep them unobstructed. This may seem a little strange, but keeping lamps and heat-producing appliances away from your thermostat will also help your air conditioner to cool better. This is because your thermostat is a sensitive instrument. In order to gauge the air temperature correctly, it will need to have an accurate read on the overall temperature in the space.
Call Us Today
At Executive Heating & Air Conditioning, expect nothing but reliable air conditioning services. Whether you are dealing with repair, installation, or replacement, we have the tools and the technicians to ensure success. We take the time to listen to your needs before proceeding to make the changes to your liking. For a reliable air conditioner service company in Flagstaff, AZ, get in touch with us today at (928) 440-5388.